Dec 15, 2020
Celtic Christmas music. The return of the Celtic Christmas Podcast and playlists. Holiday interview with graphic artist Miranda Nelson. And the hardest songs to record.
Welcome to the Pub Songs Podcast, the Virtual Public House for Celtic Geeks celebrating Celtic culture through music. I am your Guide. My name is Marc Gunn. Today's show is brought to you by my Gunn Runners on Patreon. Subscribe to the podcast and download free music when you sign up at PubSong.net.
WHO'S PLAYING IN THE PUB TODAY
0:25 - CELTIC SONG: "Slainte Mhaith Christmas" from Single
1:55 - WELCOME
- Final episode of 2020. Listen to Celtfather for how the year did
-- Post a review in Apple Podcasts. If you enjoy this show, please subscribe or post a review on Apple Podcasts. I'd love your feedback.
-- If you're not listening to the Celtic Christmas Podcast, you're missing out! There are four new episodes now online for 2020. It's free to subscribe. There's a lot of wonderful music. Sign up at CelticChristmasMusic.net or at CelticChristmasPodcast.com.
-- Updating my Christmas Playlists on Spotify.
-- A short story of what's new with The Celtfather: The hardest song to record - "Wherever I May Roam"
10:40 - CD SPONSOR: Celtic Christmas Greetings
11:26 - GEEK SONG: "Frosty the Irish Snowman" from Celtic Christmas Greetings
13:59 - SPOTLIGHT: Miranda Nelson of Miranda Nelson Designs
Today, I get to introduce you to one of the people behind my music. For most of my career, I had the time and energy to do everything myself. All of the recording, editing, graphics, online promotion. I did it all. It was exhausting. It was also all before I got married and had kids.
I came to realize I needed help over the past ten years. So I put out a call to folks online. Miranda Nelson offered to help me with graphics. Three years later, she now does nearly all the graphics for my music and all of my podcasts.
So let me start by saying. Thank you Miranda for all your help and welcome to the pub.
How did you find my music and podcasts? What inspired you to want to do the thankless job of graphic design for a nobody musician and podcaster?
FOUND MUSIC AND PODCASTS & WHY
How did you get into Celtic culture and music? And how long have you been a geek?
HOW
So this is largely a Christmas podcast. Can you tell me a fun special Christmas moment in your life? Something that made you smile?
SMILE
And finally, do you have any Christmas song requests that you'd like to hear?
Thank you so much Miranda. It's great chatting with you.
In addition to the graphics she does for my podcast, Miranda has an online store at mirandanelsondesigns.com. She has some fantastic Celtic shirt designs through TeePublic, including a Firefly/Doctor who crossover shirt.
17:49 - SPOTLIGHT SONG: "Castle of Dromore" by The Selkie Girls from Winter Lore: Songs of Celtic Christmas
21:21 -TRAVEL WITH CELTIC INVASION VACATIONS. Every year, I take a small group of Celtic music fans on the relaxing adventure of a lifetime. We don't see everything. Instead, we stay in one area. We get to know the region through its culture, history, and legends. You can join us with an auditory and visual adventure through podcasts and videos. We're going to Scotland in 2021. Join the invasion at http://celticinvasion.com/
-- New videos: "Slainte Mhaith Christmas", "Demon Lullaby", "Let' Have a Celtic Christmas", "Hallelujah", "Bring Me Home, Boys"
-- New Irish & Celtic Song Lyrics. I updated the lyrics for all of the songs I sing in this show. You will find lyrics and chords so you can play along with me. Just click the song title to find the lyrics or follow the link in the shownotes to find more Irish & Celtic song lyrics.
22:03 - UPCOMING SHOWS
THURS: Coffee with The Celtfather on YouTube @ 12:00 PM Eastern
DEC 17: Celtfather Live on YouTube @ 8:00 - 9 PM EDT. Tickets $8.
JAN 15: Tucker Brewing Company in Tucker, GA @ 6:30 - 9:30 PM ET
JAN 21: Celtfather Live on YouTube @ 8:00 - 9 PM EDT. Tickets $8.
JAN 23: Ironshield Brewing in Lawrenceville, GA @ 7:00 – 10:00 PM.
23:28 - SUPPORT WHAT YOU LOVE
If you enjoy the music in this show, please show your support. Buy music or merch. Follow me on streaming. And tell a friend.
Streaming music gives you a quick and easy way to sample my 23 albums. Digital sales keep my business running. Tips and CD sales allow me to tour and have online concerts. Kickstarter funds the production of physical products like CDs, shirts, and other merch. And Patreon funds my songwriting!
Join the Gunn Runners Club on Patreon. Your support pays for the production and promotion of my music and this podcast. Follow the link in the shownotes.
Special thanks to my newest patrons: Matt and Nykki Boersma, John, Jas Weigt, Kelley Durski, Iliana Martin, Henry Clark
24:08 ­­­- JOIN THE PUB CHAT (read and see videos at bottom of notes)
There are a lot of creative Celtic Geeks. I would love to hear from you. You can send a written comment. Include a picture of something you created. Or perhaps you could share something about what you are reading, learning, or watching. Or do you have a solo business. Tell me about it. Email me marc@marcgunn.com or Chat in the Celtic Geeks group on Facebook.
27:02 - SONG: "Celtic Christmas Elf" from Celtic Christmas Greetings
Pub Songs Podcast was produced by Marc Gunn. The show was edited by Mitchell Petersen with graphics by Miranda Nelson Designs. To subscribe, go to Apple Podcasts, Spotify or to my website where you can subscribe to my mailing list. I'll email you regular updates of new music and podcasts, special offers, and you'll get 21 songs for free. Welcome to the pub at www.pubsong.com!
#pubsongs #christmaself #celticchristmasmusic
PUB CHAT
Deedra Winey emailed cat photos: "Yes,I have 2 cats at present. One loves everyone he meets. One hates everyone on sight, except the Dish Network guy who came
dressed in camo, with a beard like Santa, I had a bit of kitty porno going on with her! She needed to be locked up. She has never reacted to anyone else like that. lol
My Dimi, Mr friendly, a Russian Blue from the SPCA rules our roost.He loves to help mom,sort cards,send cards,surf the net and he helped me pack for our beach trip. He call meetings nearly every day,and we laugh...every time."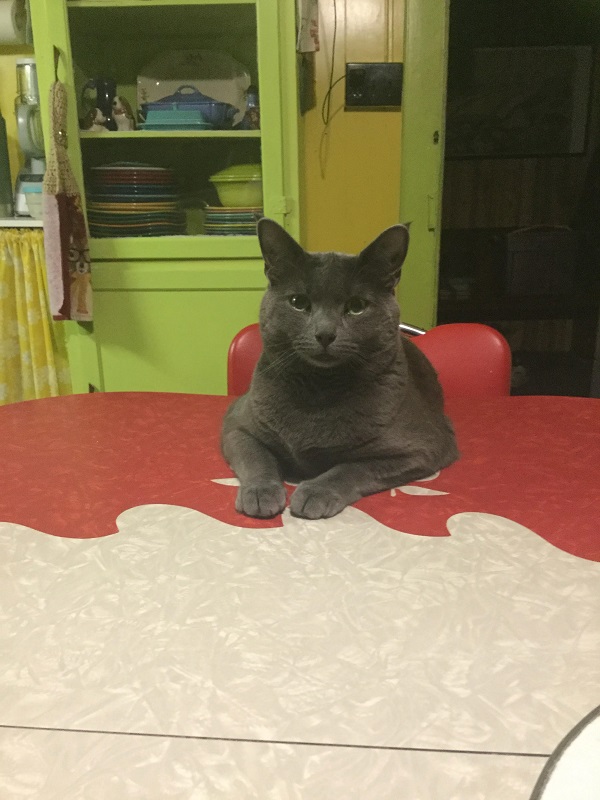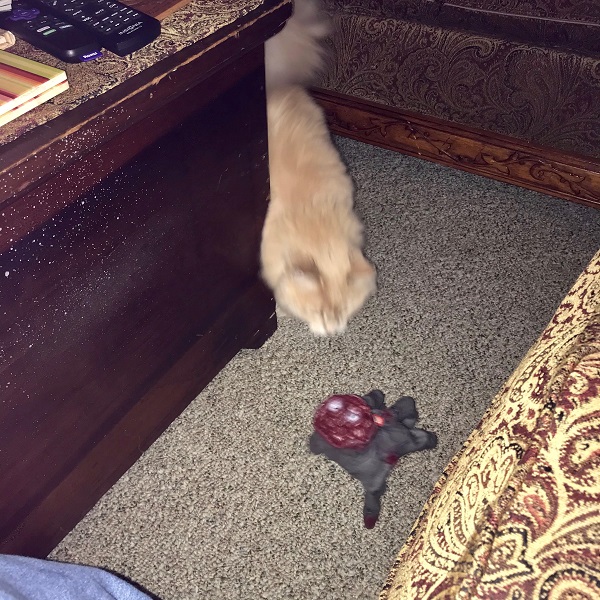 Carol Baril replied to my newsletter: "You are so funny! I weigh my cats regularly so I know if they are becoming overweight! Don't want a diabetic cat as they age! Not that your turkey remark didn't make me chuckle! As for your Pub Song Podcast, I love the diversity of songs you are doing. Stick a couple of cat songs in there for me! Like you probably didn't already figure that out! HA HA!
I have shared your posts on the Christmas podcast with my Facebook friends and I hope more folks support that podcast. I LOVE Christmas music and those podcasts are some of my favorites! Thanks for all you do to keep all of us fans sane and happy!
You always brighten my day and no matter how we may disagree on some things, you will always be my Clarence! I need that angel without wings to help keep my stress levels down, especially thru this pandemic where I'm not allowed to hug those I care most for!
God bless you and your family! Hugs to all!"