Oct 24, 2016
Halloween is just around the corner. I want to share with you some awesome music for your own Halloween celebrations. You can thank me later! Enjoy Halloween Pub Songs from Marc Gunn, Brobdingnagian Bards, Phillip Hole, Aurelio Voltaire, Samantha Gillogly, Flying Fish Sailors, Kilted Kings.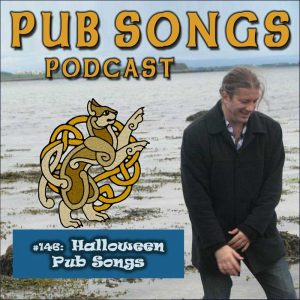 Pub Talk
* I have one final Patron's Picks concert that I will broadcast on Facebook live, Tuesday, October 25 at 11:00am. This is the last for October. Again, a big thanks to all my awesome patrons who made those three shows happen!
* Do you support Celtic music? You can buy many of my CDs at HUGE discounts (up to 60%) in my Celtic Music CD Store. I'm holding a Big Sale on my Classic album titles. Go to celticmusic.org/bigsale for details.
* Kilted Kings at Louisiana Renaissance Festival
* Watch Gothic Homemaking
* Watch Marc Gunn's 3rd annual Celtic Halloween Music Special on YouTube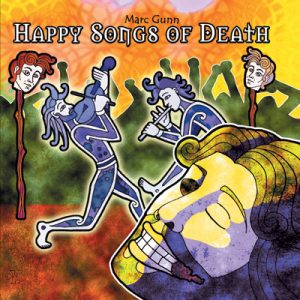 Who's Playing the Pub Today
0:12 "I'll Drink from Dusk 'Til Dawn" by Marc Gunn from Happy Songs of Death
3:54 "Monster Mash" by Brobdingnagian Bards from Brobdingnagian Fairy Tales
7:13 "Anne Boleyn" by Phillip Hole from Digging It
11:04 "Riding a Black Unicorn..." by Aurelio Voltaire from Riding a Black Unicorn...
18:04 "Sally's Song ("The Nightmare Before Christmas") / Sarah's Theme ("Hocus Pocus")" by Samantha Gillogly from Single
20:47 "Flupandemic" by Flying Fish Sailors from Loch Ness Monster
24:19 "Close Your Eyes" by Marc Gunn from Kilted For Her Pleasure
27:56 "Ride On" by Kilted Kings from Name On My Soul
33:35 "O'er the Way" by Marc Gunn from Celtic Halloween EP (patron exclusive)
The Pub Songs Podcast was produced by Marc Gunn, The Celtfather. If you enjoyed this episode, then please post a review on iTunes or your favorite podcatcher. As always support the musicians who support this podcast, buy their CDs, and then tell your friends.
Special thanks to all of my Gunn Runners on Patreon. They pledge $1 or more per month to support my music. As a patron, you'll get free music downloads, early versions of songs and lyrics, behind-the-scenes podcasts, and first look at new videos. Find details on Patreon at marcgunn.net.
Finally, how would you like a free album of my music? Plus, you'll get a friendly email from me every week or so where you hear what's new? Go to www.pubsong.net for details.